ANNOUNCEMENTS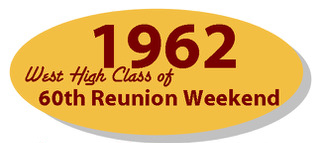 Great 60th Reunion with all those who attended. Reunion Online Everyday!
Adding pictures today! 10/9 - Those who attended add your pictures soon! Contact Us if a problem!
You should be able to right click on your mouse and copy picture, then save so you can print a copy.
60th Reunion - In Memory Video & Other Video Links
Let's see if I can locate another location to view Videos.
Website is at 451.12% MB of available 1000 MB (at 45.11%)
10/10/2022 - kk

All Facebook users - search for our Group Facebook Page -(Wichita West '62 Class)
We'll use this for Quick Notifications.

You can Inivite other class members to Join the Facebook page.

Most information will be on this website (www.wichitawest62.com). If other class members haven't joined this website you can invite them if you have their email or phone number.
We'll send out messages on Facebook to notify you of any new additions or updates. Or update your Notify Me under the people Icon.

So let us know if you are on Facebook by adding your User Name for Facebook on this Website under your Profile page. (Click on Person Icon and click on Edit Contact info. Email/address/ phone etc., Save at bottom of page. To add facebook name Edit Profile. Don't forget to save.)

Any questions can be asked on

Facebook


Add #Question - check the Topics tab for question submitted already.
Class Reunion Committee: Marjorie Stephans, John & Karen Kelly, Max Patrick, Roger Sampson, Margaret Meyer, Suzanne Koch, Mike Phipps, Melinda Ware & Wilma Wine. 2022 - 60th Reunion
Happy Valentines Day!
Who was your Highschool sweetheart? Share on Pioneers Talking.
Share your Sweetheart today pictures at Photo Scrapbook. or on your profile page.
---
"True friends are never apart, maybe in distance, but not in heart"
This site was created to help promote, celebrate and reconnect with Wichita West class of 1962 classmates. Your participation is essential for it to succeed. We need your photos, updates, and memories to enhance the site. Your fellow classmates will enjoy hearing about you. Even if you haven't attended a reunion, nor kept in touch since high school, we ask that you please take the time to update your profile and maybe add a photo of two. Your additions will make this site fun, interesting and complete.
If this is your first visit, to get you started, please click on "First Time Visit" on the left side of this page. If you have already joined, please log in to view the announcement area.
---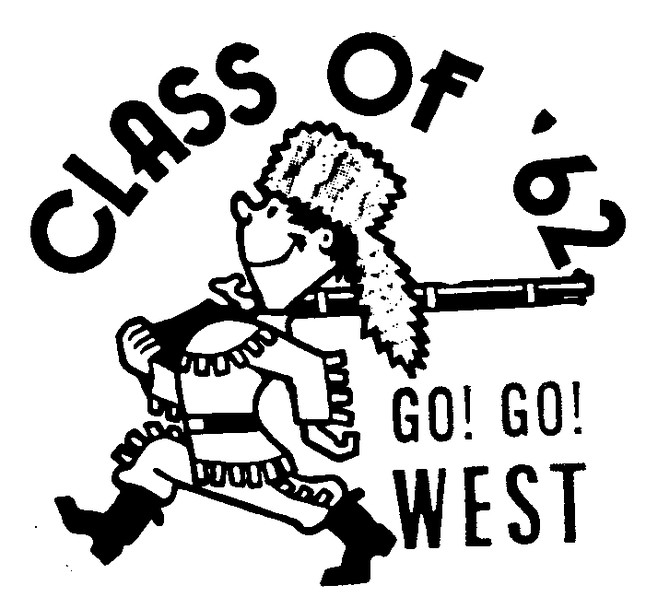 People are checking us out!
Log-in to be counted!
Site Created: 10/17/2011
Home Page Visitors*:
113,214
(*this number is the cumulative total visitors
we have had since creating your web site)
---