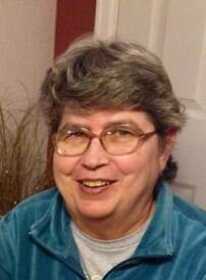 Darlene Rose Watts, 78, Nevada, Mo., passed away on Saturday, Feb. 26, 2022, at Mercy Hospital in Springfield, Mo., following a lengthy illness. Darlene was born Jan. 11, 1944, in Wichita, Kan., to Orville and Evelyn (Smutz) Arthaud. She was united in marriage to Lorel R. Watts on Nov. 28, 1964, in Wichita, Kan., and he survives of the home.
Darlene was raised in Wichita and graduated from Wichita West High School. She and Lorel came to Nevada "On their Honeymoon" the day after they were married. She worked in Food Service at Cottey College for 10 years and later at the 3M Cafeteria, she also operated Day Care at various times. Darlene was an avid bowler and loved league bowling, she also enjoyed playing golf, and square dancing.
In addition to her husband, Lorel, she is survived by one son, Raymond Watts, Cleveland, Ohio; two daughters, Lorene Anderson (David), Springs, Texas, and Pamela Henderson (Bryon), Alexandria, Va.; two grandchildren, Dakota, and Matthew; and two stepgrandchildren. She was preceded in death by her parents; two sisters, Doris Bowerman, and Delores Atkinson; and a brother, Glen Arthaud.
Graveside services will be held at 11 a.m., Monday, March 7, at the National Cemetery in Fort Scott, Kan., with the Rev. Laura Agee officiating. Friends may call now and until the hour of service at Ferry Funeral Home.
Memorials are suggested to the First Presbyterian Church or Children's Mercy Hospital in Kansas City in care of Ferry Funeral Home.