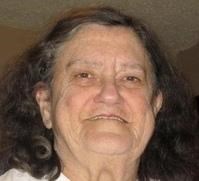 LORETTA OWEN OBITUARY
Published by Wichita Eagle on Feb. 27, 2022.
Loretta Owen
August 14, 1944 - February 22, 2022
Wichita, Kansas - Loretta Owen passed on February 22, 2022.
She was born to Lloyd and Gloria Simons on August 14,1944. Her parents preceded her in death along with her brother and three nieces.
She is survived by her sister Rozetta Wagner, and many nieces and nephews.
A graveside service will be held at Resthaven Cemetery on March 3, 2022 at 2 pm.
---
Deceased Classmember: Loretta (Simons) Owen
Obituary Link: Advantage Funeral and Cremation Services-Wichita
Date Of Birth: August -14-1944
Date Deceased: February-22-2022
Age at Death: 78
Cause of Death: ?
Classmember City: Wichita, KS 67230, USA
Classmember State: KS
Classmember Country: USA
Survived By: Sister, Rozetta Wagner, four nieces and four nephews- information found by Marjorie Stephens