Mary "Betty" E. Harrell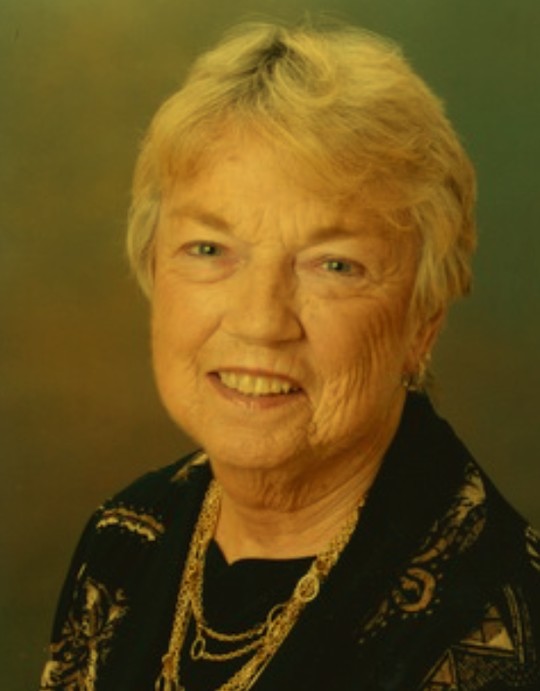 Born: January 14, 1936
Place of Birth: Independence, MO Death: February 20, 2016
Place of Death: Springfield, MO
Mary Elizabeth (Theiss) Harrell, 80, aka Betty, of Springfield, MO, passed away February 20, 2016, surrounded by love. The only child of Dr. Eugene and Leone Theiss, she was born on January 14, 1936, in Independence, MO. Her fond memories of childhood included visiting antique stores with her mom, having ice cream sodas at the soda shop on the square, and riding her bike across town to visit her dad at his veterinary clinic. Even at an early age, she had a special love for animals.
Betty graduated from William Chrisman High School in 1953, and studied journalism and home economics at Kansas State University, where she was a member of Pi Beta Phi sorority. After receiving her degree, she spent a summer in Europe, which sparked a lifelong love of travel. Upon her return, she began her career teaching high school English and journalism.
During her early years of teaching, she caught the eye of a handsome young band director named Wynne Harrell. Betty and Wynne were married on August 9, 1958. Betty left teaching when the two started their family. They have two daughters, Mary Lynne and Kathy.
After moving to Springfield, MO, in 1975, Betty filled her days with family activities, but always found time to volunteer at church and in the community, even starting one of the first parent-cooperative preschools in the city. But she was never too busy to enjoy a cup of coffee with a friend or sit down for a hand of bridge. Betty was always on the go and especially loved being outside. She enjoyed golf, gardening, bike riding, walking, and was so happy when she could be at the ocean, the mountains, or boating around Table Rock Lake. In her quiet moments, she could be found with a book in her hand and a cat on her lap.
Betty began a second career as a businesswoman in 1995 when she bought Laura's Cards and Gifts where she was able to indulge her inner decorator and collector. In 2006 she closed the store and finally retired. This left more time for P.E.O. events, traveling, weekly games of mahjong with the girls, golf, and cheering on her Lady Bears Basketball team.
Betty was preceded in death by her parents Eugene and Leone Theiss and grandson Lane Golden. She is survived by her husband Wynne, daughters Mary Lynne (James) Golden and Kathleen Ann (Ted) Wiley, and beloved grandchildren Elizabeth, Andrew, Larissa, and Ethan.
Services will be at Gorman-Scharpf Funeral Home on Thursday, February 25, 2016. Visitation will begin at 10:00 am with the service at 11:00 am. In lieu of flowers, memorials may be made, in her honor, to the P.E.O. Foundation (Chapter JL) or to an animal shelter of your choice.
To visit the guest book go to: http://www.gormanscharpf.com/memsol.cgi?user_id=1750460#.Vs0CH4hb3ew.facebook