This is to much like some people I know!
Harold Wylie found these and sent it to me to add to Website.
Do you have a fun Youtube to watch?
What's your favorite Song?
Go to Pioneers Talking and post it.
Top 100 Hits of 1962/Top 100 Songs of 1962
Billboard Year-End Hot 100 chart for 1962. Note that from 1950 to 1955, Billboard compiled only top 30 charts. What is now the Hot 100 existed for nearly fifteen years as numerous charts, tracking and ranking the most popular singles the day in several areas. The methods and policies by which this data is obtained and compiled have changed many times throughout the chart's history. Billboard has also changed its Hot 100 policy regarding "two-sided singles" several times. During periods in which singles sales were strong, the Hot 100 allowed both sides a single (A-side and B-side) to chart together (occupying the same position), provided that both sides were receiving significant radio airplay. Pre-Hot 100 charts listed A-and-B-sides together. For more detailed information on how the Billboard compiled the charts, see the Wikipedia article "Billboard Hot 100".
1. Stranger On the Shore
, Mr. Acker Bilk
2. I Can't Stop Loving You
, Ray Charles
3. Mashed Potato Time
, Dee Dee Sharp
4. Roses Are Red (My Love)
, Bobby Vinton
5. The Stripper
, David Rose
6. Johnny Angel (Single Version)
, Shelley Fabares
7. The Loco-Motion
, Little Eva
8. Let Me In, The Sensations
9. The Twist
, Chubby Checker
10. Soldier Boy
, The Shirelles
11. Hey Baby
, Bruce Channel
12. The Wanderer
, Dion
13. Duke Of Earl
, Gene Chandler
14. Palisades Park
, Freddy Cannon
15. Breaking Up Is Hard to Do
, Neil Sedaka
16. Wolverton Mountain
, Claude King
17. Slow Twistin'
, Chubby Checker
18. It Keeps Right On A-Hurtin'
, Johnny Tillotson
19. The One Who Really Loves You
, Mary Wells
20. Good Luck Charm
, Elvis Presley
21. Midnight In Moscow
, Kenny Ball
22. Sheila
, Tommy Roe
23. Twistin' the Night Away
, Sam Cooke
24. The Wah Watusi
, Orlons
25. Peppermint Twist
, Joey Dee and The Starlighters
26. Break It to Me Gently
, Brenda Lee
27. Playboy
, The Marvelettes
28. Ramblin' Rose
, Nat King Cole
29. Sealed With a Kiss
, Brian Hyland
30. She Cried
, Jay & The Americans
31. Don't Break the Heart That Loves You
, Connie Francis
32. Dear Lady Twist
, Gary US Bonds
33. Norman
, Sue Thompson
34. Love Letters
, Ketty Lester
35. Party Lights
, Claudine Clark
36. Cotton Fields
, The Highwaymen
37. Alley Cat
, Bent Fabric
38. Twist and Shout
, The Isley Brothers
39. Theme from "Dr. Kildare"
, Richard Chamberlain
40. Tuff
, Ace Cannon
41. Lover Please
, Clyde Mcphatter
42. I Know (You Don't Love Me No More)
, Barbara George
43. Young World
, Rick Nelson
44. Baby It's You
, Shirelles
45. Speedy Gonzales
, Pat Boone
46. A Little Bitty Tear
, Burl Ives
47. Crying In the Rain
, Everly Brothers
48. Al Di La, Emillo Pericoli
49. Shout! Shout! (Knock Yourself Out)
, Ernie Maresca
50. Don & Juan - What's Your Name
, Don & Juan
51. Smoky Places
, The Corsairs
52. Having a Party
, Sam Cooke
53. Green Onions
s, Booker T and The MG's
54. You Don't Know Me
, Ray Charles
55. Sherry
, The Four Seasons
56. Johnny Get Angry
, Joanie Sommers
57. Can't Help Falling In Love
, Elvis Presley
58. Shout
, Joey Dee and The Starlighters
59. Rinky Dink
, Dave "Baby" Cortez
60. Moon River
, Henry Mancini
61. Ahab the Arab
, Ray Stevens
62. Things
, Bobby Darin
63. (The Man Who Shot) Liberty Valance
, Gene Pitney
64. You Belong to Me
, Duprees
65. Dream Baby
, Roy Orbison
66. Snap Your Fingers
, Joe Henderson
67. Lovers Who Wander
, Dion
68. Let's Dance
, Chris Montez
69. Cindy's Birthday
, Johnny Crawford
70. You Beat Me to the Punch
, Mary Wells
71. You'll Lose a Good Thing
, Barbara Lynn
72. Uptown
, The Crystals
73. Everybody Loves Me But You
, Brenda Lee
74. Patches
, Dickie Lee
75. Venus In Blue Jeans
, Jimmy Clanton
76. Love Me Warm and Tender
, Paul Anka
77. Teen Age Idol, Rick Nelson
78. She's Got You
, Patsy Cline
79. Dear One, Larry Finnegan
80. Her Royal Majesty
, James Darren
81. Old Rivers, Walter Brennan
82. Funny Way of Laughin'
, Burl Ives
83. A Swingin' Safari
, Billy Vaughn
84. Tell Me, Dick & Deedee
85. P.T. 109
, Jimmy Dean
86. Little Diane
, Dion
87. Percolator Twist
, Billy Joe & The Checkmates
88. Twist, Twist Senora
, Gary "U.S." Bonds
89. Twistin' Matilda (And The Channel)
, Jimmy Soul
90. Gravy (For My Mashed Potatoes)
, Dee Dee Sharp
91. Walk On the Wild Side
, Jimmy Smith
92. Soul Twist
, King Curtis
93. I'll Never Dance Again
, Bobby Rydell
94. I'm Blue (The Gong-Gong Song)
, The Ikettes
95. Where Have All the Flowers Gone
, The Kingston Trio
96. (Girls Girls Girls Were) Made To Love, Eddie Hodges
97. Town Without Pity
, Gene Pitney
98. If I Had a Hammer
, Peter, Paul & Mary
99. I Wish That We Were Married, Ronnie & The Hi-lites
100. Surfin' Safari
, The Beach Boys
---
NO EXCUSES!!!
If you are NOT coming to the reunion, you need a good excuse and a note from your Mom. The following reasons have been tried and are UNacceptable:
Excuse #1: I've gained a lot of weight!
Rebuttal: Look around!! I doubt any of us could get back into our jeans from high school any more.

Excuse #2: I'm a different person than I was in high school.
Rebuttal: Lucky for you, we ALL are. Let's face it: we could only have improved.

Excuse #3: I don't look as good as I'd like. I (choose one or more) am bald, have wrinkles, saddlebags, grey hair and no one will recognize me.
Rebuttal: Guess what! You won't recognize anyone else, either. Our whole class looks like a "before" photo in a plastic surgery ad (just kidding).

Excuse #4: I'm not successful. I'm not (choose one or more) a lawyer, a doctor or rich.
Rebuttal: You'll be pleasantly surprised to find how much everyone has matured. We may be plump and wrinkled (see Excuse #3, above) but we're not stupid. Money is not success. You have found success when you are happy doing what you're doing!

Excuse #5: I was not in a popular clique in school.
Rebuttal: Now that we're older and smarter, those cliques have dissolved just like the superficialities they were based on. The only cliques you'll notice at the reunion will be the sound of your joints as you walk around.
Excuse #6: It seems like all the classmates drink alcohol at the reunion.

Rebuttal: Not all of us drink - plain and simple. Some of us only have a few drinks at the reunion to relax (cause we're nervous) but if you don't want to drink alcohol there'll be plenty of other drinks available.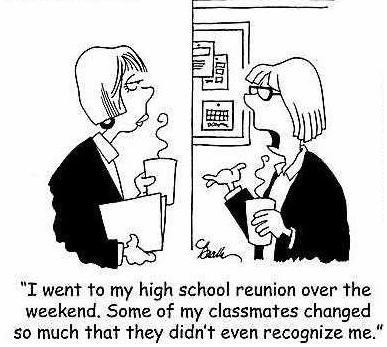 SENIOR MOMENTS
---
From George Washington To Barack Obama - 44 Presidents of the United States - A Face Morphing Video - THE ORIGINAL FROM THE CREATOR - Music: Maurice Ravel's Boléro. I dissociate myself from any kind of racist motivated comment.
What do you remember from your History class?
---
WORDS NOT USED TODAY?

Some might remember some of these words but I bet you know them all.
I came across this phrase yesterday... 'FENDER SKIRTS.'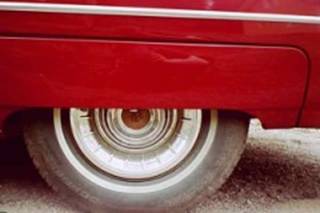 A term I haven't heard in a long time, and thinking about 'fender skirts' started me thinking about other words that quietly disappear from our language with hardly a notice like 'curb feelers.'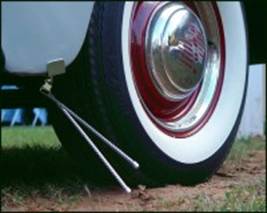 And 'steering knobs.' (AKA) 'suicide knob,' 'neckers knobs.'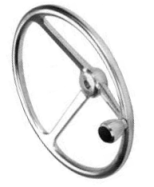 Since I'd been thinking of cars, my mind naturally went that direction first.

Any kids will probably have to find some older person over 50 to explain some of these terms to you.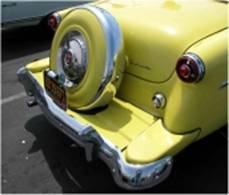 Remember 'Continental kits?' They were rear bumper extenders and spare tire covers that were supposed to make any car as cool as a Lincoln Continental.

When did we quit calling them 'emergency brakes?' At some point, 'parking brake' became the proper term...but I miss the hint of drama that went with 'emergency brake.'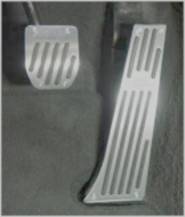 I'm sad, too, that almost all the old folks are gone who would call the accelerator the 'foot feed.' Many today do not even know what a clutch is or that the dimmer switch used to be on the floorboard.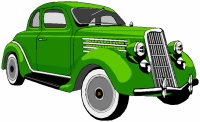 Didn't you ever wait at the street for your daddy to come home, so you could ride the 'running board' up to the house?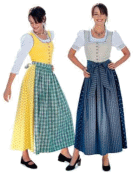 Here's a phrase I heard all the time in my youth but never anymore...'store-bought.' Of course, just about everything is store-bought these days. But once it was bragging material to have a store-bought dress or a store-bought bag of candy....everything was home-made.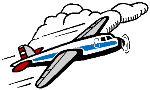 'Coast to coast' is a phrase that once held all sorts of excitement and now means almost nothing. Now we take the term 'worldwide' for granted. This floors me.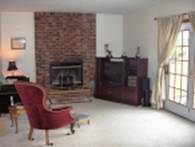 On a smaller scale, 'wall-to-wall' was once a magical term in our homes. In the '50s, everyone covered his or her hardwood floors with, wow, wall-to-wall carpeting! Today, everyone replaces their wall-to-wall carpeting with hardwood floors. Go figure.

When was the last time you heard the quaint phrase, 'in a family way?' It's hard to imagine that the word, 'pregnant' was once considered a little too graphic, a little too clinical for use in polite company. We had all that talk about stork visits and 'being in a family way' or simply, 'expecting.'

Apparently 'brassiere' is a word no longer in usage. I said it the other day and my daughter cracked up. I guess it's just 'bra' now. 'Unmentionables' probably wouldn't be understood at all.

I always loved going to the 'picture show,' but I considered 'movie' an affectation.

Most of these words go back to the '50s, but here's a pure '60s word I came across the other day 'rat fink.' Ooh, what a nasty put-down!

Here's a word I miss - 'percolator.' That was just a fun word to say. And what was it replaced with...'Coffee maker.' How dull....Mr. Coffee, I blame you for this.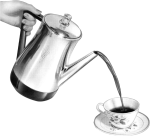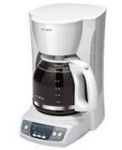 I miss those made-up marketing words that were meant to sound so modern and now, sound so retro. Words like'DynaFlow' and 'Electrolux.' Introducing the 1963 Admiral TV, now with 'SpectraVision!'

Food for thought. Was there a telethon that wiped out lumbago? Nobody complains of that anymore. Maybe that's what Castor oil cured, because I never hear mothers threatening kids with Castor oil anymore.

Some words aren't gone, but are definitely on the endangered list. The one that grieves me most is 'supper.' Now everybody says 'dinner.' Save a great word. Invite someone to supper. Discuss fender skirts.

Someone forwarded this to me. I thought some of us of a 'certain age' would remember most of these. Just for fun, pass it along to others of a 'certain age.'
IF YOU AREN'T OF A CERTAIN AGE, YOU MUST KNOW SOMEONE WHO IS.
ADD YOUR THOUGHTS FOR ALL TO READ: Pioneers Talking - UNDER General Discussion